"Underwater Vents" an Acrylic and Watercolor Triptych was accepted into The Ft Myers Beach Art Association's "Winter Juried Show" which will be on exhibit until Feruary 18th, 2015

---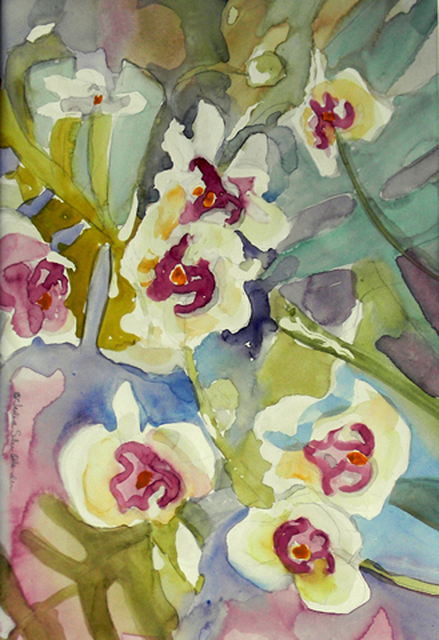 "Jungle Orchids" was accepted into The Center for the Arts Bonita Springs "26th Annual Members Juried Show" that is on exhibit until February 25th, 2015

---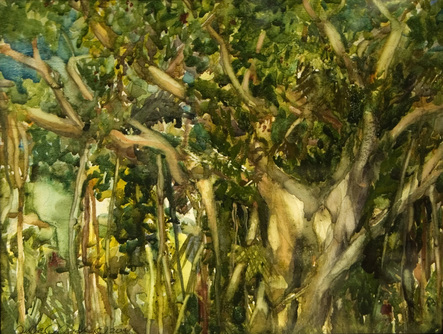 "Banyan Tree and Bird" was accepted into the Naples Art Association's Juried Show "Wild Florida that is on exhibit until March 1st, 2015

---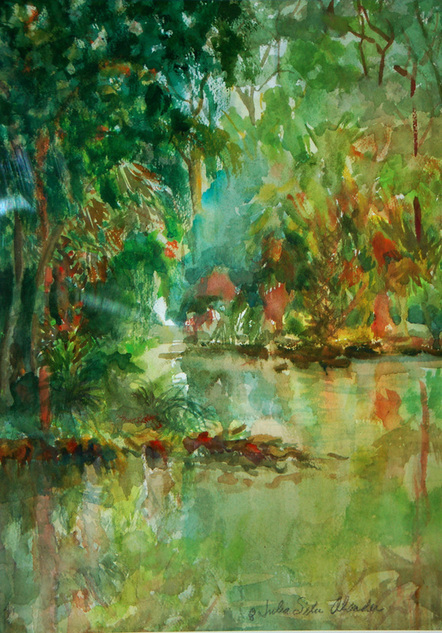 "On The Waterway" was accepted into the Naples Art Association's Juried "Mother Nature Show" that is on exhibit until March 1st, 2015

---

3 paintings were accepted into the Art League of Ft Myers juryed "Transitions" Show that is on exhibit until January 31st, 2015

---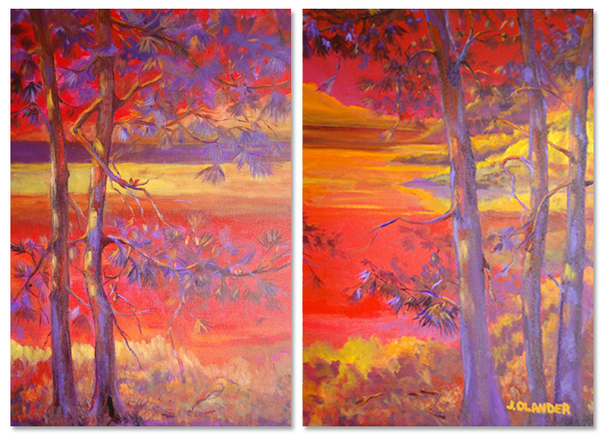 Julie and all the women members of 21 in Truro had an Exhibition at the Mazmanian Gallery at the Framingham State University
The exhibition ran from
September 3rd to October 3rd 2014.


---
Past Exhibits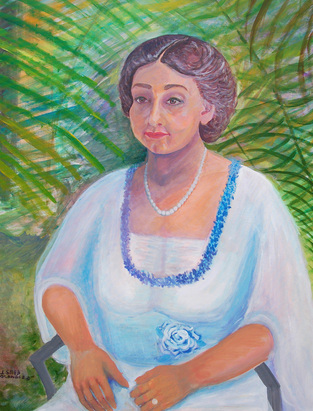 Julie's portrait of Mina Edison was on display at
The Center for the Arts of Bonita Springs .
This Acrylic on canvas painting measures 30" x 40".

This painting will be donated to The Edison Ford Museum in Ft. Myers FL for permanent
display.

---
DUXBURY ART MUSEUM SHOW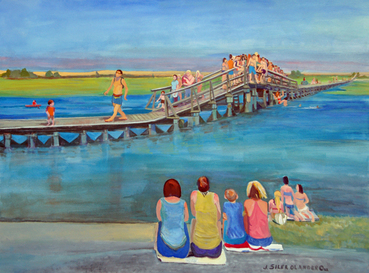 The Jumping Bridge by Julie Siler Olander
DUXBURY ART MUSEUM SHOW, "BRIDGES,"
FEATURING THE "21 IN TRURO GROUP
August - November 2012. A work entitled "The Jumping Bridge" by Julie Siler Olander was a featured piece in the show. It is 24 x 36 inches and depicts a multi-cultural scene of people enjoying the Sandwich Beach and Bridge which runs through the marsh.
It relates to how the ocean and recreation can be a bridge between nationalities, varying age groups and different economic strata, as all enjoy the great outdoors on Cape Cod.

The Jumping Bridge is in Sandwich, Massachusetts. It runs from a parking lot in the marsh to the dunes of Sandwich on Cape Cod Bay. It is rather unique, in that, people of all ages and nationalities jump from the bridge into the cool waters moving from the bay into the marsh and back. Sometime the bridge is so crowded with "jumpers and watchers" that people trying to get to and from the beach at the dunes are delayed or stopped completely.

There are also grandparents and grandchildren fishing or crabbing from the bridge, and pedestrians peer into the buckets to see what has been caught. Everyone loves to read the boardwalk, as people donated money to get their names or a special phrase carved into the wood. This paid for the bridge to be built. Some people think the "jumping bridge" is more fun than going to the beach. It certainly was fun for me to watch the people and to paint all 50 of them.

---
CAHOON MUSEUM AUCTION, July 2012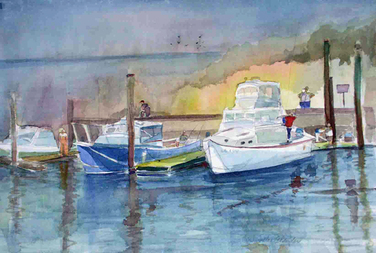 The Cahoon Museum Auction was held on July 7th in Cotuit.
Two silent auction pieces and one "wet" painting by Julie Siler Olander was in the auction. Julie's works have been featured in this auction for many years; her colorful landscapes and shells are especially sought after on the Cape and all over Southwest Florida.
Cahoon Museum of American Art, Cotuit, MA
http://www.cahoonmuseum.org
---
Julie painted in AIX-EN-PROVENCE in July.
Her works will be shown on Cape Cod and in Southern Florida during the next year.
---